Finney's Story - The Butterfly



Released:

June 17, 2007

Views (Approximate):

15,000+

Series:

Franchise:

Misc.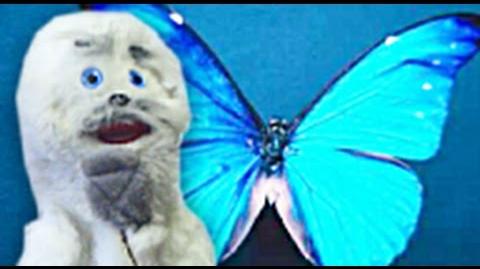 "
Finney's Story - The Butterfly
" is the 1st episode of
Finney's Magical Tales
.
Skippy is about to tell a story about a goldfish who is swimming around in a tank. Suddenly, Finney appears and greets the viewers. Skippy asks Finney what he is doing here. Finney asks Skippy if he can tell a story. Skippy says he doesn't know and asks Finney if he can, to which Finney replies that he thinks so. Skippy says that is nice to know and shoves Finney out of the way, telling him to leave. But Finney insists on telling a story. Skippy then asks Finney if he promises not to bug him for 7 or 8 months if he lets him tell a story, to which Finney requests 7 or 8 minutes, so Skippy accepts. Skippy then tries talking to the viewers, but is constantly interrupted by Finney shouting, "Yay!".