#4-Noah's Ark



Released:

December 29, 2006

Views (Approximate):

16,000+

Series:

Franchise:

Misc.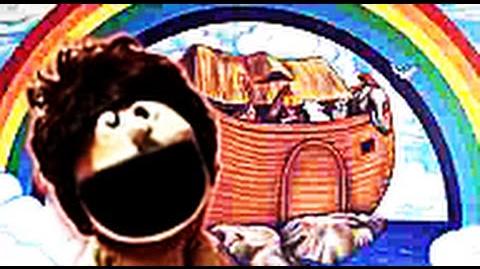 "
#4-Noah's Ark
" is the 5th episode of
Skippy's Short Stories
.
Skippy tells a story of a guy named Noah. Other people get amazed and ask Noah what he is doing over there, to which he tells them that he is building a boat. When they ask him why and if he likes to go fishing, Noah tells them he is not going to go fishing and informs them God is going to destroy the Earth. The other people are dumbstruck as they believe there is no God and they call Noah stupid for this and laugh it off. Shocked by this, Noah retaliates by telling them he hopes they have floaties. Then Skippy shouts, "STUPID!".
However, before the episode ends, Skippy then says, "2 by 2! Fish, animals, yeah!" and finally ends the episode by once again screaming, "STUPID!".